For More Information Regarding 2017 National Conference
704-777-3560 - Executive General Secretary
704-605-4501 - Administrator
________________________________________________________
<a href='https://givelify.com/app'><img alt='Givelify' src='https://givelify.com/data/logo/givelify-logo-large.png'></a>
Jubilee Life Center Donations
New Place of Worship
FORT MILL, S.C. -- A Charlotte church found a new home more than three months after a water main break flooded its old worship space. The Jubilee Life Center held its first service Sunday morning in Fort Mill, South Carolina. "Everyone is enthused about what's going on, and a new beginning is exciting for everybody," Bishop Charles Gibson said. "Sometimes you just need a new start and a new location, a new neighborhood and a new community." The church is now located at 2015 Causeway Lane, which is next to Morningstar, on former PTL grounds. Church members worked all weekend getting ready for Sunday's celebration. On Oct. 28, a water main broke along Nations Crossing Road near Woodlawn Road in South Charlotte. The water flowed from the break and flooded the building. The church is leasing the new building but hopes to buy the property within the next year.


Join Us at our
View the link below for news report concerning the flood and new location
New Home after Flood
(WSOCTV.COM)

---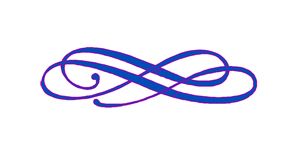 We lose great men and women of the gospel when they find no relief from the hurts, pains, and challenges in ministry. As ministers and servants of God ourselves, we can relate to the struggles of our brothers and sisters in the Body of Christ.
We entered Jubilee as badly cracked vessels, trying to hold on to the last bit of spiritual power in our lives. If people only knew the condition that we were in and the sacrifice we made just to get to church. It would blow their minds!
God, in His awesome wisdom, knew the good that He placed in each of us. He knew that we needed deliverance. Not just for ourselves, but for so many who relied on us for a word of encouragement or a word from the Lord.
Throughout our travel, we encountered many people in the very same condition. We've been there and we know how it feels. We could see beyond the smiles into the broken hearts and bruised spirits. Then God gave us JUBILEE!

We are also pleased to inform you that Holy Ghost Jubilee Ministries is tax exempt under section 501 (c) (3) of the Internal Revenue Code.

You won't Leave like you came in Jesus Name!
We hope you enjoy and God Bless!
Mailing Address Worship Address
6420 A-1 Rea Rd #213 Charlotte, NC 28277 2015 Cause Way Ln Fort Mill, SC 29715